NAVIGATION
NEWS
CONTACT US
Add: Room 711, Golden Gate Square No.389 Jinwan Road, Pudong ,Shanghai
Tel: +86-21-60959411
Fax: 021-60959413
Email: [email protected]
Your position: Home > Danelec Connect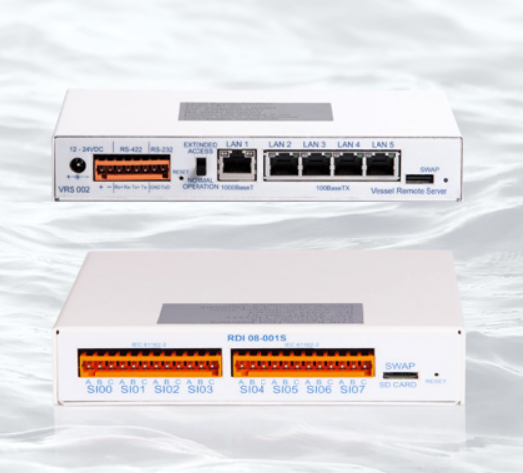 Connectivity modules
Product description: Connectivity modules
Product introduction
Danelec's ship-2-shore data solutions are powered by our connectivity Hardware modules. Developed using our decades of expertise with VDR (Voyage Data Recorder) technology and supported by our worldwide service network for installation and maintenance, these hardware modules provide the basic building blocks of a cost e cient internet-of-things (IoT) infrastructure onboard vessels.
Remote Data Interface modules pick up analog, digital or serial sensor data throughout the ship for on-board data collection, while the Vessel Remote Server module connects to the vessel's existing network/communication infrastructure for data transfer to shore.
Danelec connectivity modules work with existing Danelec VDR installations or any other VDR make and model, and can even be applied on vessels without a VDR on board.