NAVIGATION
NEWS
CONTACT US
Add: Room 711, Golden Gate Square No.389 Jinwan Road, Pudong ,Shanghai
Tel: +86-21-60959411
Fax: 021-60959413
Email: [email protected]
Your position: Home > VDR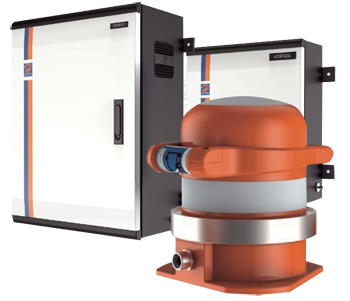 VDR600/SVDR600
Product description: VDR600/SVDR600
Product introduction
The hd-vdr600 /SVDR600 is the latest generation of navigation data recorders from the company.This product combines the use experience of about 8000 ships, adopt a variety of unique technical plan, the product is stable and reliable, the configuration is flexible, can meet the various customer demand.
The hd-vdr600 /SVDR600 is fully compliant with the requirements of IMO a.861 (20), msc.333 (90), msc.163 (78), iec 61996-160353, iec 61996-2 and IEC60945 and other latest standards, and have received many certifications such as MED and CCS.
The biggest feature of hd-vdr600 /SVDR600 is the realization of "+ Internet", which provides the "hi-cloud" ship remote information service function.The user can easily understand the ship condition through the client terminal or the mobile terminal iPad, and manage the ship efficiently. The remote diagnosis and maintenance of the equipment can be realized.